How to play basic and some tip in the Kaede the Eliminator game.
Basic Control
W A S D – walk
Left click – melee attack
Right click (Hold) – aim []
Left click + Right click – shoot
Right click + F – use first person aim
ctrl – sit
R – reload
V [] – use grenade gun
G – grenade
Right click (Hold) + W A S D + space bar – dodge
space bar – jump
1 2 or mid mouse – change gun
E – do that for event
Tab (Hold) – shop
if you need to change keypad you can do it in settings
What it is "is not allowed for this version"
This is a text to tell you can not allow to 18+ content you need to patch first you can see how to patch in the next Topic " How to dress (unlock Clothes option) "
How to dress (unlock Clothes option) Patch game
first you need to download patch to unlock
download patch
www.dlsite.com/modpub/patch-plaza/R18patch/1122040_Kaede_the_Eliminator_R18patch1.00.zip
or
https://www.dlsite.com/modpub/patch-plaza/index.html
copy Kaede_patch.moyashi
and take in
C:\Program Files (x86)\Steam\steamapps\common\Kaede the Eliminator Eliminator\Eliminator ver 1.2_Data
( your located game )
and done you can dress
for the clothes can you buy that with you own point you can get the point with kil monsters in the game and have bonus if you survived for a long time
How to heal
ctrl – sit ( Not move )
if you have blue mp you can heal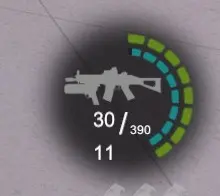 you can get some drink to restore blue mp
you can eat some food it can heal too much but they give you a red mp
red mp can't heal you but if you have blue mp and eat you food
blue mp has be change to pink mp but pink mp can heal you but less than bule mp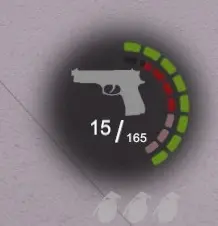 tip : you can lost mp by some activity example : pee[]
What about door? where enemy?
have 2 type for a door
first door it a survival mode you need to kill enemy to survival and get a next wave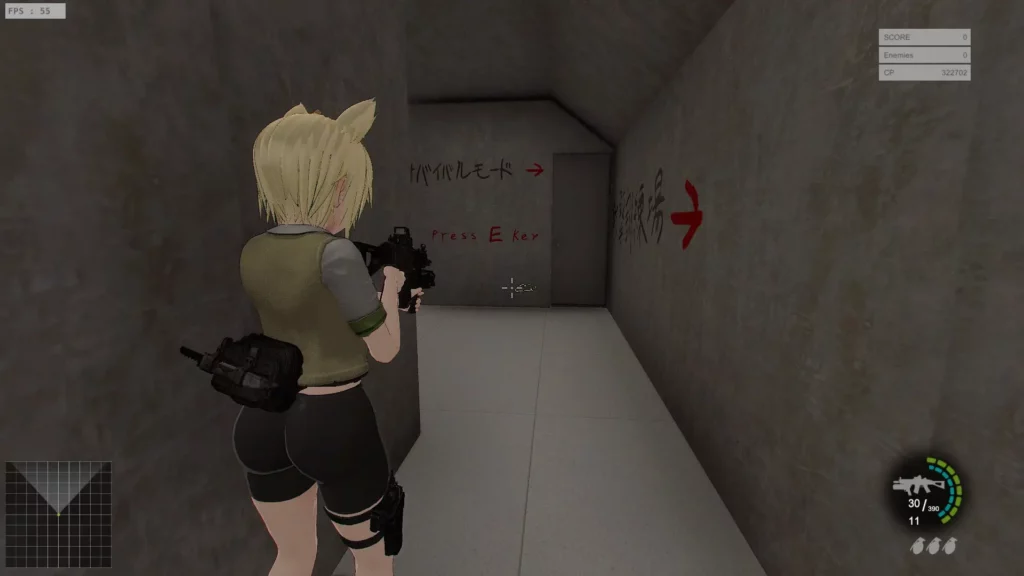 And this door is a free role use can run in the map with out enemy and do any activity in the map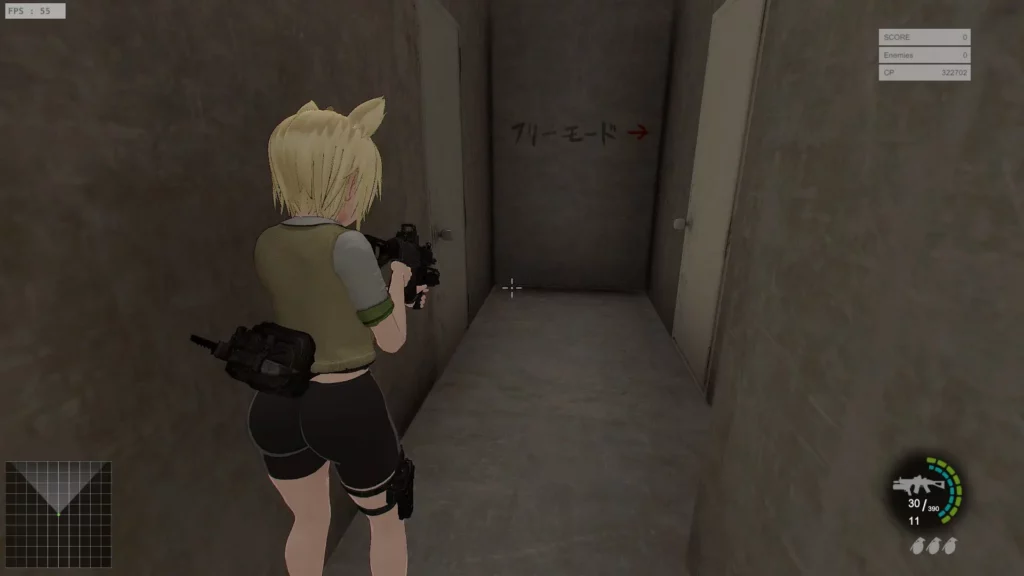 What is label sniper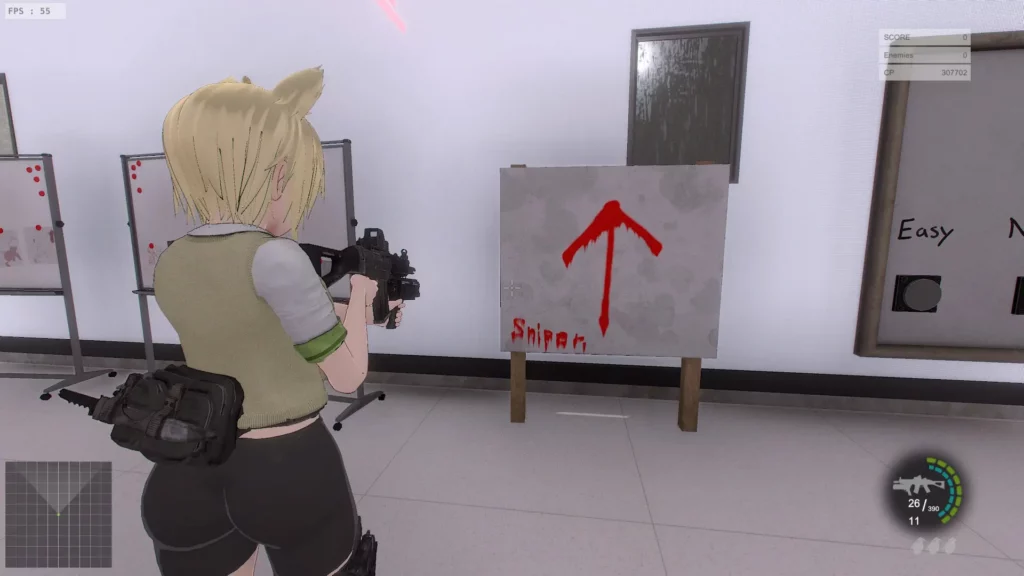 it is a mini game for sniper if you need to play put the red button to start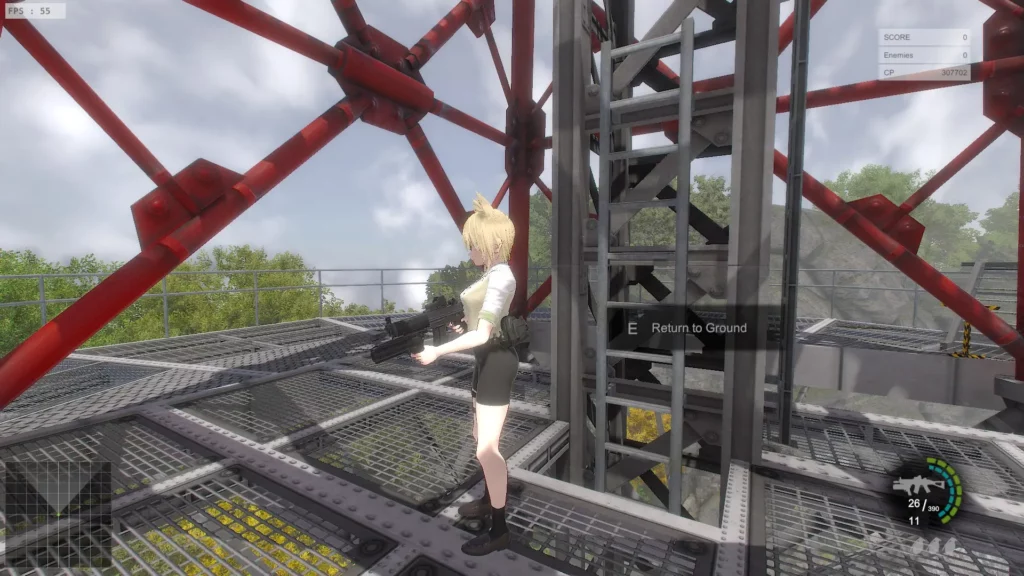 Password? [have spoiler]
it very ez Put words together and see number. if you do complete you get a trophies. Password – 0921 1033815 103124
How to find Poster doll and paper manga [have spoiler]
make by KZH78 Thank you for vdo
Save location
Save location is
C:\Users\ (Your User Name) \AppData\LocalLow\Moyashi Tec lab\Eliminator ver 1.2
vdo patch game guide (speed run .ver)
if i have much time i come to make good even better. (someday…)
this is vdo i make before i go to work i hope this can help you.
https://mega.nz/file/ccAjUDhL#vL99ZBWvdBkOnHagjmTBBzcCd8Nd0HsmTsrNc9rPcZg