This guide lists the key components of the Hentai Crush game.
WARNING: Skipping the lines too fast would make you miss these dialogues!Update: The devs already fixed this, so it shouldn't be a problem
Update: it only happens when you click too fast
Tip: You must max out the bar to move on to the next dialogue. You can finish a girl in one day if you do it right!
These dialogues occur at the start of every conversation whenever you fill up a heart.
They give out a 2 segment boost and give you 2 extra Love Essence when you choose the right ones, so here are they are!
Yukino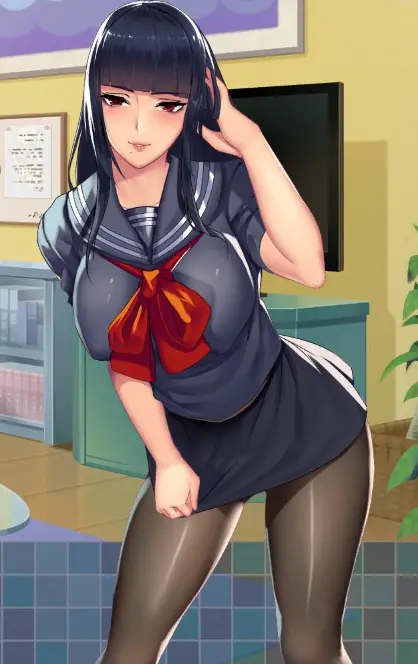 Can I ask you the reason why you come to this dating service? Why did you choose me?
Ans: To find a dream girlfriend.
My turn first! Is family really important for you?
Ans: I don't really care much about my current family, there is a new family… who knows?!
I came here and met you just to make a friend, I really want to know how you feel about this?
Ans: Well, having a friendship with someone of the opposite sex is great there are something that same gender friends don't understand
What made you want a girlfriend so much that you needed this dating service?
Ans: I want to create a relationship with a stranger, it's like an adventure.
I see you often mention sex, is that very important for you, in love?
Ans: I think it's necessary, but must have consensus of both.
Yufui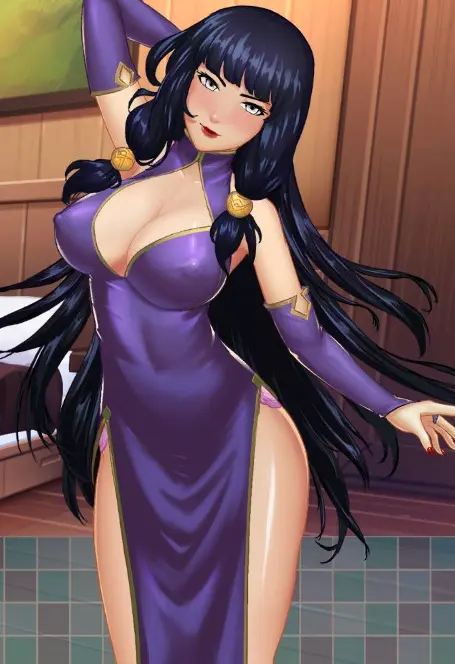 How you feel about having a foreign girlfriend, like me?
Ans: Wow that's wonderful, I've never thought about this…
This is my longest concert tour but when the time comes, I have to go back to my country before we can go any further, we will have a long distance love, are you ready for this?
Ans: It will be a challenge for us, if we surpass it, we will be together!
Ah, talking a lot with you but I'm still not sure if you have any interest in music?
Ans: I'm a person who really loves music and a lot of genres, it would be great if I can hear your perform
I don't know if I should say this or not, it's kinda embarrassing when I'm so forward
Ans: It will leave a bond between us to maintain this relationship, I think it will be great!
I have thought carefully, we will experience each other, what do you think if this time we just use toys to satisfy each other?
Ans: Oh that's not a bad idea! At least I think you will be safe to perform for this tour!
Emica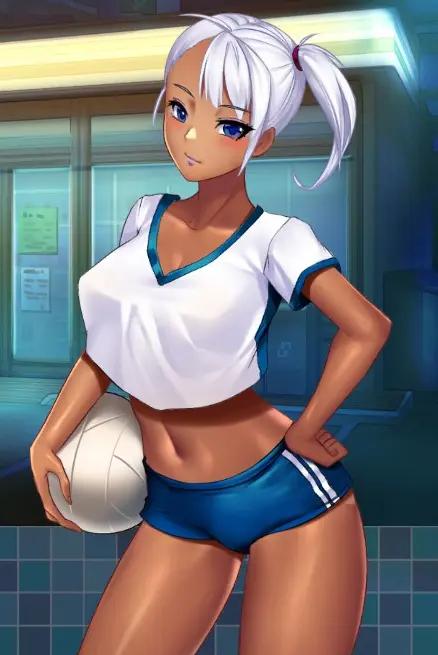 But… You? Do you come here to find a girlfriend?
Ans: Not exactly… I just want to find a friend.
I think I should enjoy everything while young! Get married for what? What do you think about this?
Ans: I think so, It's youth, enjoying everything would be better if there was nothing to prevent it.
Ah, I forgot to ask, do you have any interest in sports?
Ans: I like volleyball, like you
How do you feel if we will date for a long time until I feel I'm ready to go further?
Ans: Fine, I will always support you, as long as we feel comfortable in this relationship, we can just let things happen.
Ah I see often mention about that, you don't have any purpose?
Ans: I just want you to experience it, you will definitely love it
Hitomi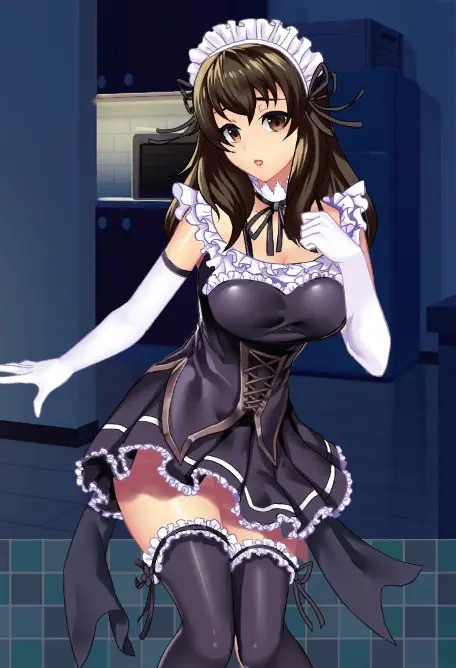 I come in here of hope of finding a husband to build new life, how about you?
Ans: I want to find a young wife.
Um… what do you think about this? Is this alright? Do you think you can help me?
Ans: So you're very good at cooking right? It would be great if we can open a restaurant.
Ah, I have one question… What do you think about getting married young? You think I'm too young?
Ans: It's okay, everyone has grown up and needs a family
Um… I'll ask you for a little bit! For you. What is your dream family?
Ans: Anything, everything just for our happiness.
What do you think about pet names of lovers? Will we have them?
Ans: Uhm.. I don't mind, but if you love it we will call each other like this, okay? My bae!
Sera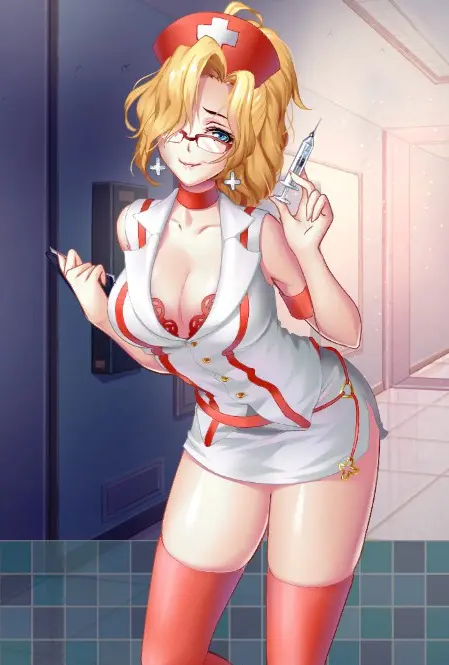 I mean I have many guys by my side, you're just one of them, is this okay with you?
Ans: I'm comfortable, this is nothing for me but interesting!
Uhm… how do you feel about a girl who likes to have relationships with many men at the same time, like me
Ans: I have no opinion about this, but I think that if that's how you relax and enjoy your life, there's nothing wrong
I have a question… why did you choose me from among many profiles?
Ans: I love girls who work as nurses, I can feel that people who do this job will love their family very much
Let's talk about sex! which sex position you like?
Ans: I love something new and reckless but still prioritizes your feeling
But can you accept that if… we are nothing after that?
Ans: I will make you satisfied and will want to stay with me forever.
Suyi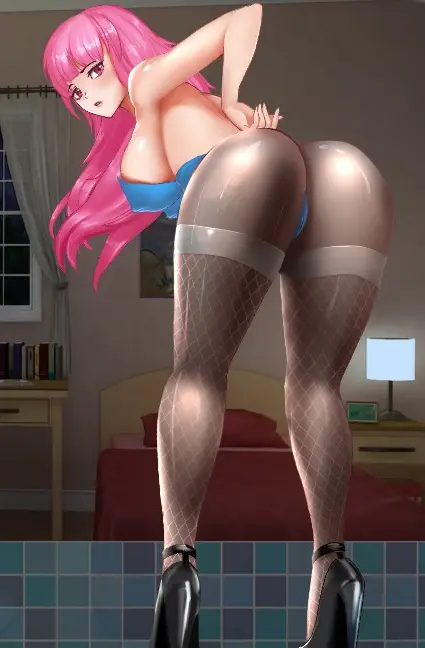 How do you feel when you get to know with a rigid and serious girl like me?
Ans: I myself is quite serious. I highly appreciated the young girls who have such a character, they have a discipline lifestyle
My leg is still hurtful, how miserable, what should I do?
Ans: Oh, you have to take care of your health, give me your foot, I will give a a massage. It seems that you should take a day off, let me take you to foot massage
Why did you decide to get to know me
Ans: While looking at your avatar, I saw you had a very cute face, your eyes were mysterious, which attracted me. When I first met you, I was even more impressed, you were more beautiful than in the picture
Curiously, do you watch adult movies?
Ans: Sometimes, well, I like JAV the most, Asian female body is charming and always attractive to me
About the weekend performance, do you want to come see me, I have a VIP chair for my relatives?
Ans: Of course, I will bring a secret girl but just only for the best dancer that night
Miko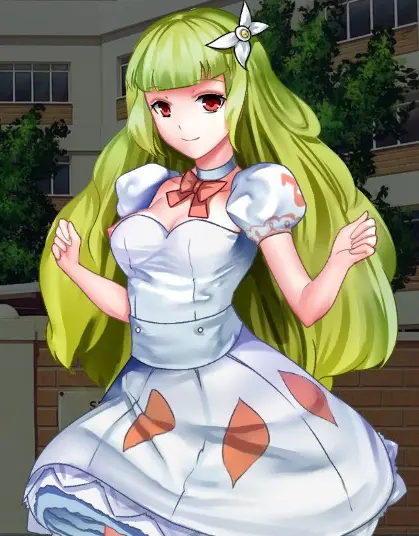 When I asked them the best place to meet a friend of the opposite sex, they tell me about this place … What's about you?
Ans: We are the same, I don't have a friend of the opposite sex and come here to find one according to my friend's recommendation.
How do you feel about me choosing this service?
Ans: I also like you, so I come to this service. Nothing to be afraid of. We are on the same boat
Ah … I just speak myself and forget about you. I'm sorry … Ah … um … Can you say something about you? I want to know more about you.
Ans: I am not good at talking to girls … How embarrassing … When I was young. I used to study hard and then went to work. The place I work now is also almost male employees, so it's hard to find a female friend.
Sorry, I shouldn't force you like that. Ah umm … I want to know what you think about this?
Ans: Great. I have not gone out for a long time. On this occasion, I can have stress relief feeling and while enjoying our Miko "singer" debut!
What do you think … When I want to have a relation ship we go further?
Ans: Do you really want that? I … I really want to … It would be great if we could become lovers
Dates 
The dates feature a minigame that would boost your bar up to 3 segments depending on the outcome.
What's the goal?
The goal is to collect all the hearts scattered throughout the screen. To collect it simply match the color that corresponds with the heart: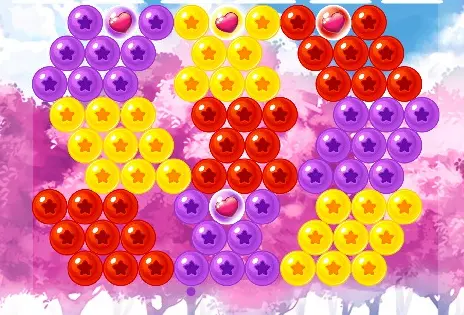 Like the heart in the red bubble needs to be popped using a red ball while the purple bubbles need to be popped using a purple ball.
To get the best results

You should try to fill up the bar before the date ends as this will help you get to the next heart faster.
Popping the bubbles would fill the bar up much faster rather than letting it fall: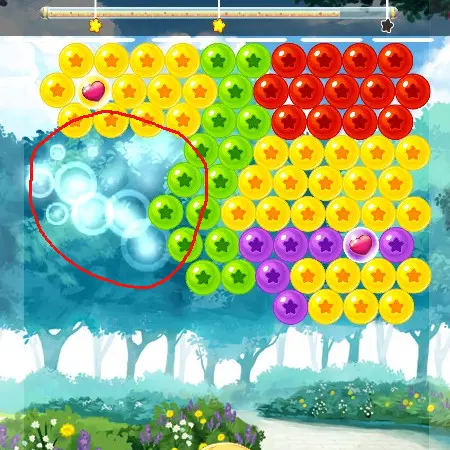 Left: What falling bubbles look like
Right: What popped bubbles look like
Powerups
Note: I have made up names for some of these powerups since they weren't indicated in-game. Also these powerups appear randomly, sometimes they show up sometimes they don't!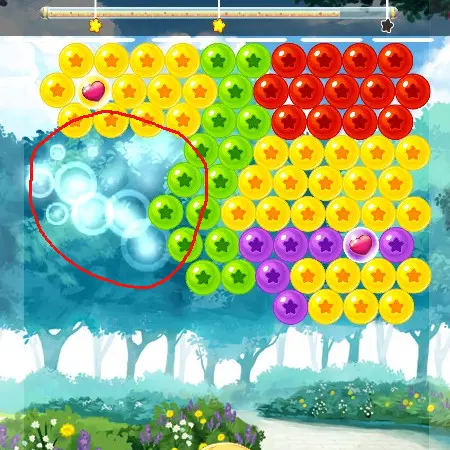 Vine
The vine can destroy 7 bubbles in a straight line.
Destroying green bubbles would activate the powerup.
Single shot
The single shot can destroy bubbles in a small area.
Destroying red bubbles would activate the powerup.
Triple shot
The triple shot shoots three bubbles. It acts like the single shot but it only affects a smaller area.
Destroying yellow bubbles would activate the powerup.
Waterfall
The waterfall would destroy a line of bubbles horizontally causing the lower bubbles to fall down
Destroying blue bubbles would activate the powerup.
Love Essence Powerups
These powerups always show up no matter what. They can be activated using Love Essence. Each powerup costs 6 love essence
What is Love Essence?

You get 1 love essence every time you talk to a girl.
Love Essence can be spent on powerups as long as you have enough to pay for it.
The powerups
Note: The names of these powerups are in-game
Aim Boost
This gives your aiming line longer range. It also shows where your ball would land if it would bounce.
Shows extra ball
This would show you the ball next to the one you can currently switch to.
Matches with any color
The next ball you shoot will match with any bubble.
Profiles 
If you would talk to a new girl and check their profile you would see that it is missing information about the girl. To get the missing information you must talk to the girl after you are done with the first conversation (the one with three choices) then you can now move on to the questioning phase.
This information could also be used to increase the XP earned whenever a gift is given to a girl. For example, if Girl A receives a gift with 2XP only two segments would fill a bar but if Girl B receives the same gift she would fill up 5 segments instead of 2 because of what she likes
Side Note: Do NOT move on to the next heart if you haven't reached the questioning phase. This would lock out information that fills out an area in the profile unless you want to finish a girl as fast as possible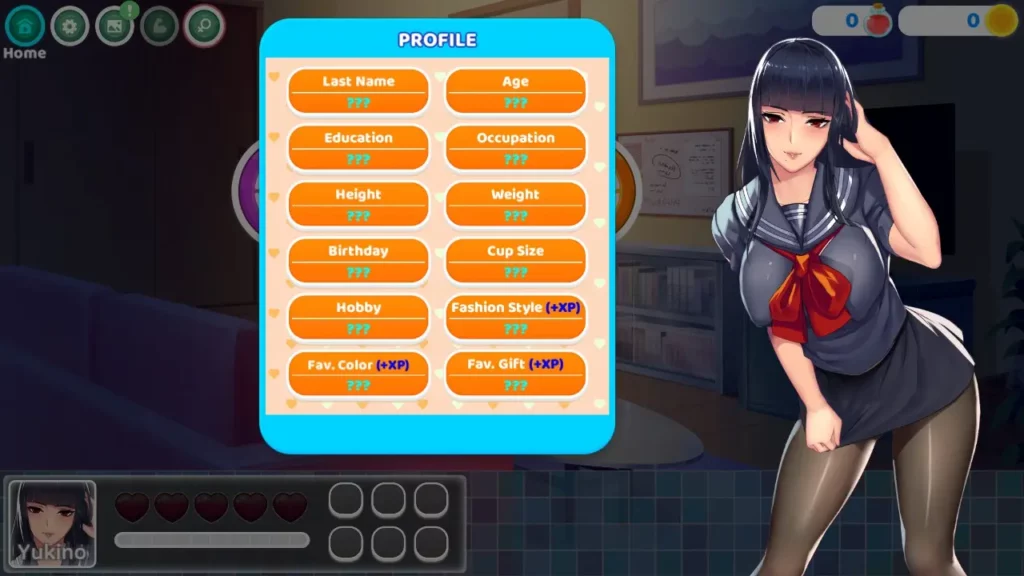 This is what a new girl's profile looks like.
The Questioning Phase
The "questioning phase" as I would call it is the part of the game where you would get to know the girl. This happens after the first conversation where she was the one asking the questions.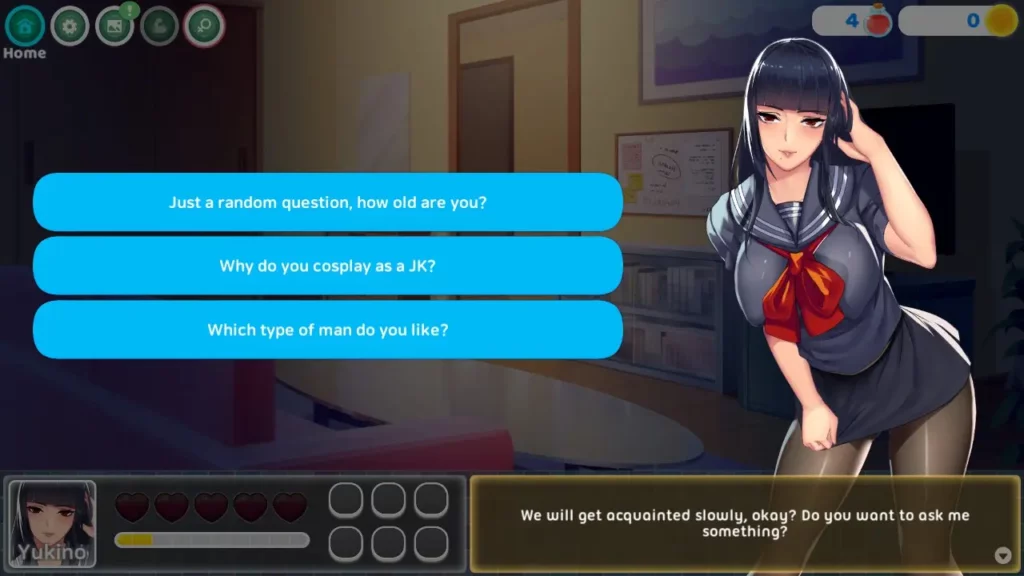 If you have selected all the three dialogue choices, she would imply that she is busy and you cannot talk to her for the day as shown in the picture below.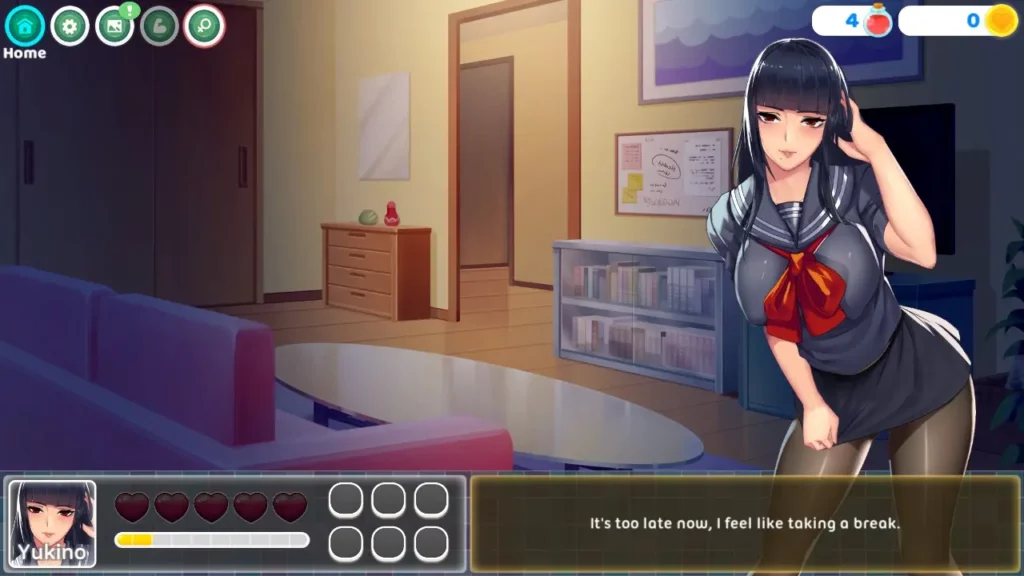 I would show the complete profile of each girl in the following segments below. Take note that some girls are missing their "hobby" as shown in Sera and Yufui.
This part of the guide is WIP so please bear with me
Yukino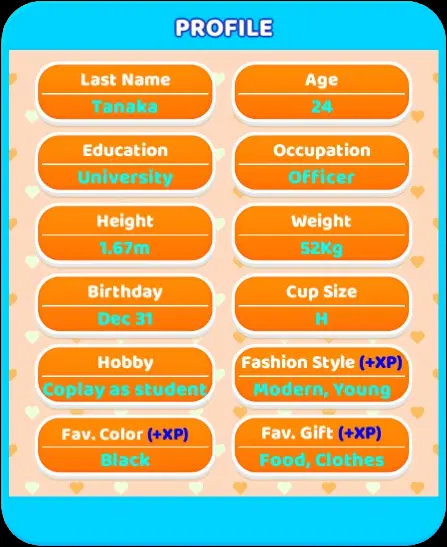 Yufui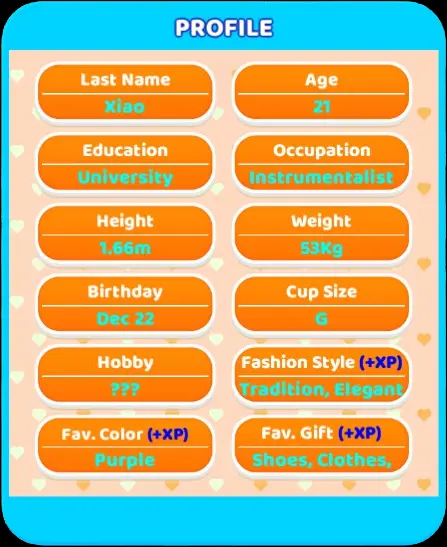 Emica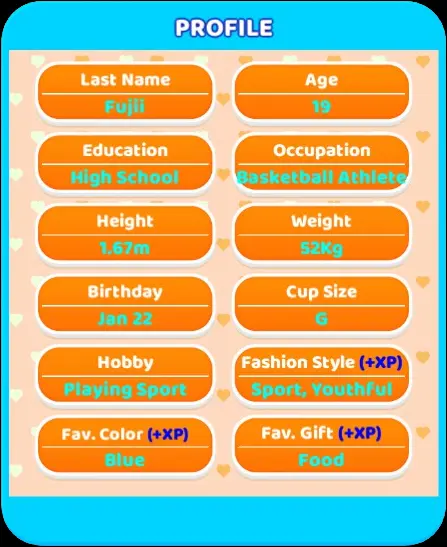 Hitomi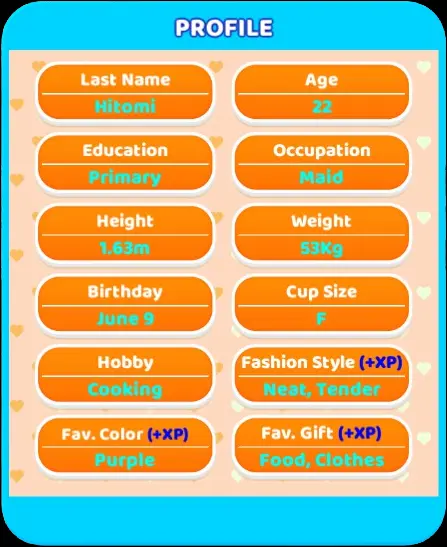 Sera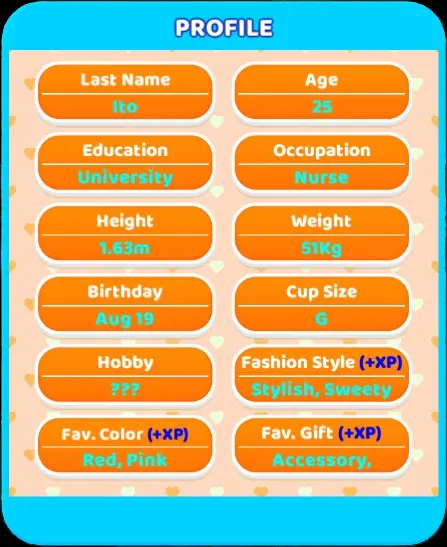 Suyi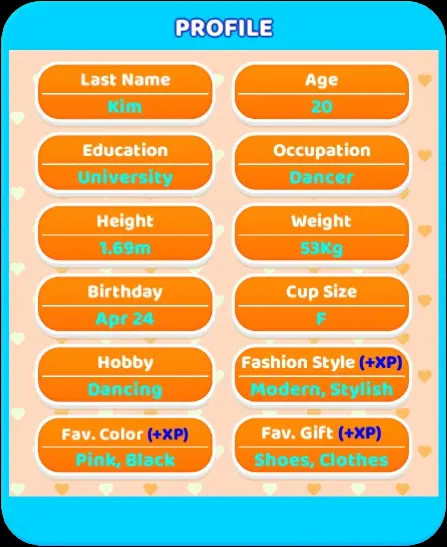 Miko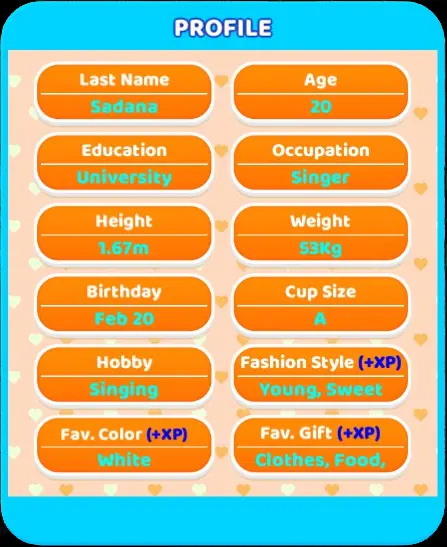 Have fun ❤