This guide for LAB2-UndeR GrounD- contains:
Controls
Full Map + Locations of each key/powerup/weapon
Full Save
Let's go
Controls/Key Config
Default controls are a little strange for many people, however I feel they work well
Controls are easily found in the options section under key config —
(Defaults)
You can drop through some platforms by double-tapping down.
Q Map
W Menu (level up skills/ change weapons/equipment)
A Back-Dodge
S Reload
D Block (only usable with a laser/plasma sword)
Z Jump
X Fire weapon
C Melee attack
Arrow Keys Move respective directions (no jump from arrow keys, but can crouch)
Sprinting Once you've found the Sprint Skill in-game, use movement keys twice in a row — if you're already walking, press again. If you're standing still, press movement twice.
Saving is simple, press Up when in front of a Save Console, and choose your slot
Teleporters can take you to any other Teleporter you've found and interacted with (just press Up to interact, you don't have to Teleport anywhere)
Showers give you a steamy scene while your HP is refilled
Map with Markers
Lewdable Enemies/Bosses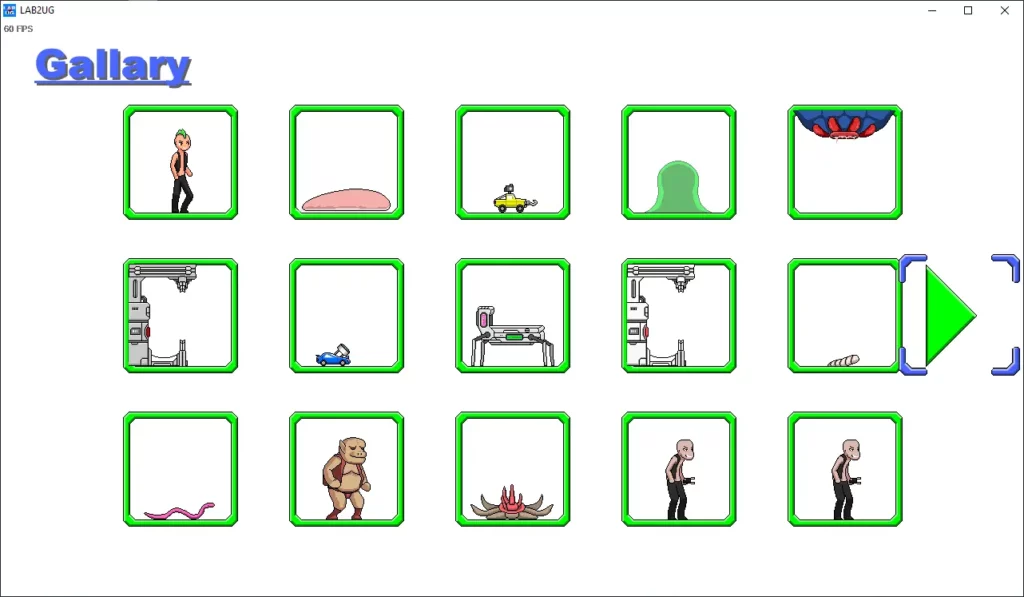 Unlock Gallery + Save File
For those who want it
Download save file – Click
Just paste this files into game directory.  It's save file #2, in case you've already started on file #1 ;P
The Gallery is at the title screen