Returning to Mia guide, with sample choices for completing the game and achieving the four available endings in the game.
This guide was created on version "Steam build 1.0"
The endings presented in this guide are all possible endings currently available in the game. Currently, there are 4 possible endings to get.
The thing you need to do is written in plain text and the choices you have to choose one after another are written
in bigger blue font
and one
after another
In some moments, you have to save a game. We will use this save later, to get different endings.
Happily ever after – Chose Mia forever
Press "New game"
Yes
Start "Returning to Mia"!
Now put your in-game name and continue playing
CHAPTER 1
Put your in-game relationships with Grace
She seems cool
That's nice of you to say
Put your in-game relationships with Mia
Hug her
Things changed
Disagree
Not long
If that's what you want
Probably for the best
Compliment her
Change subject
It looks nice
None of your business
I still enjoyed it
Double down on the ♥♥♥♥-talk
Get rid of her
Sure
Falcon punch his face
I ended it
Pretty good
CHAPTER 2
Say you're not interested
Refuse
Side with Mia
Accuse Vivian
I'm getting used to it
Avoid incident with Mia
Disagree
Bluntly ask about VIvian
Stop her
Close it
Let her go
"No thanks"
Confirm
Go with it
"I'd never work for you"
Disagree
Make a joke
Gently come up to her
CHAPTER 3
Hug her
Agree
Don't flirt
Reassure her
Say you'll watch TV
No
Bored
Freak out
Go to the bathroom
Mia
Agree
Talk to Mia yourself
♥♥♥ on her face
Disagree
Stop yourself (make a save here, save 1-1)
Curse at him
CHAPTER 4
Put your relationship with Laura
Refuse
Be a gracious loser
Offer help
Fart
Stunning
Keep quiet
We had some fun times
Reject her
Refuse
We have to go to the police
Thank you
CHAPTER 5
Disagree
Don't apologize
Don't ask about CIndy
Back down
Pull your pants up
Tell her it depends on the person
Disagree
Yeah
Compliment her
CHAPTER 6
Take the drink
Suggest giving Emma a chance
Keep it fun
Deny
Friendly
Keep it to yourself
Enjoy the chaos
Question her
Keep watching
Quickly make your exit
Not interested
Yes
On her face
Make a joke
Let it go
Agree
Mia
Volunteer Sadie for it
Kiss her (make a save, save 1-2)
Stay with Mia
Say you're not afraid
CHAPTER 7
Touch her hand
Say it's because of her
Don't tell her what you saw
Tell her to move on
Don't hit on her
Her personality
How she is now
Keep going
Avoid sex
Don't sneak a peak
Refuse
Pick Mia
Whisper back to her
Say nothing
CHAPTER 8
Slurp away
Encourage the idea
Tread carefully
Make a joke
Throw her out
Mia
Duck
Dodge
Agree
Suggest you try convincing him
Question the decission
Agree with the plan
Agree
Mia
Be direct
Act relieved
Lose your ♥♥♥♥
Refuse to give her alcohol
Be strict
CHAPTER 9
Tell Grace to shove her
Lose your ♥♥♥♥
Remind her it's time to go
Rush to Sadie's side
Don't flirt
Don't mess with her
Try changing the subject
Pretend you don't know
Advice they keep working on it
Tell her you no longer have feelings for her
Say it is
Stay
Refuse
Don't tell her about Grace and Sebastian
Pretend you didn't know
Demand answers
Say something sweet
Give in
Reassure her she's the only thing that matters
CHAPTER 10
Be realistic
Cut her some slack
Admit that a part of you hopes for the worst
Let her down easy
Profess your love to Mia
Give her space
Slow him down
Agree with her
Close the door
Focus on the situation at hand
Will you? – Proposed to Sadie
Load a "save 1-2" from Mia's path in Chapter 6
CHAPTER 6
Tickle her
Stay with Mia
CHAPTER 7
Touch her hand
Don't tell her what you saw
Tell her to move on
Don't hit on her
Deny
How she is now
Choose Sadie
Don't sneak a peek
Refuse
Jokingly offer Sadie
CHAPTER 8
Slurp away
Encourage the idea
Remind Mia of her past
Make a joke
Throw her out
Duck
Dodge
Agree
Suggest you try convincing him
Say you'd try and make it work
Question her decision
Agree with his plan
Agree
Sadie
Be direct
Skip it all
Lose your ♥♥♥♥
Refuse to give her alcohol
CHAPTER 9
Be gentle
Tell Grace to shove her
Lose your ♥♥♥♥
Push her aside for a private talk
Rush to Sadie's side
Flirt
Don't mess with her
Try changing the subject
Pretent you don't know
Advice they keep working on it
Tell her you no longer have feelings for her
Say it is
Refuse
Don't tell her about Grace and Sebastian
Pretend you didn't know
Demand answers
Keep your eyes to yourself
Resist
CHAPTER 10
Be realistic
Cut her some slack
Admit that a part of you hopes for the worst
Let her blow you
Describe it in details
Tell her how beautiful she looks
Focus on the situation at hand
Tell him the truth
Reunions – Reunited with Sadie
Load a "save 1-1" from Chapter 3 of Mia's ending
CHAPTER 3
Give in
Curse at him
CHAPTER 4
Put your relationship with Laura
Refuse
Be a gracious loser
Offer help
Fart
Stunning
Keep quiet
We had some fun times
Reject her
Refuse
We have to go to the police
Thank you
CHAPTER 5
Disagree
Don't apologize
Don't ask about CIndy
Back down
Pull your pants up
Tell her she'd be enough for you
Kiss her
Disagree
Confirm
Start roughtly
Keep going
♥♥♥ inside her ass
Yeah
Compliment her
CHAPTER 6
Take the drink
Suggest giving Emma a chance
Keep it fun
Admit
Friendly
Keep it to yourself
Enjoy the chaos
Question her
Keep watching
Quickly make your exit
Interested
Play the rules
Make a joke
Let it go
Agree
Mia
Volunteer Sadie for it
Tickle her
Go to Isla
Ask her to confide in you
Keep it to yourself
Confirm
CHAPTER 7
Touch her hand
Confirm
Don't hit on her
How she is now
Tell her a PART of the truth
Agree
Make a joke
♥♥♥ on Sadie
Sneak a peak
Help her shower
Get naked
Let her
Yes
Confess your attraction to her
Make up lie
CHAPTER 8
Slurp away
Encourage the idea
Tread carefully
Make a joke
Agree to come
Slap her
Duck
Dodge
Agree
Reassure her
Be open-minded
Don't provoke her
Curse at her
Punish VIvian
Question her decission
Agree with the plan
Agree
Cindy
Compliment
Go with it
Skip it all
Say you don't know
Remove your towel
Lose your ♥♥♥♥
Refuse to give her alcohol
CHAPTER 9
Be strict
Tell Grace to shove her
Lose your ♥♥♥♥
Remind her it's time to go
Rush to Sadie's side
Don't flirt
Don't mess with her
Disagree
Advice they keep working on it
Tell her you no longer have feelings for her
Say it is
Refuse
Press her on it
Tell her it does
Pretend you didn't know
Demand answers
Keep your eyes to yourself
Resist
CHAPTER 10
Be realistic
Cut her some slack
Let it happen
Admit that a part of you hopes for the worst
Tell her the truth
Confirm (make a save here, save 1-3)
Warn her
Suggest keeping it to herself then
Let it go
Leave
Stop drinking
Focus on the situation at hand
Tell him the truth
Flying up solo – Ended up single
Load a "save 1-3" from Chapter 10 of "Reunion" ending
CHAPTER 10
Deny
Warn her
Suggest keeping it to herself then
Let it go
Leave
Stop drinking
Focus on the situation at hand
Tell him the truth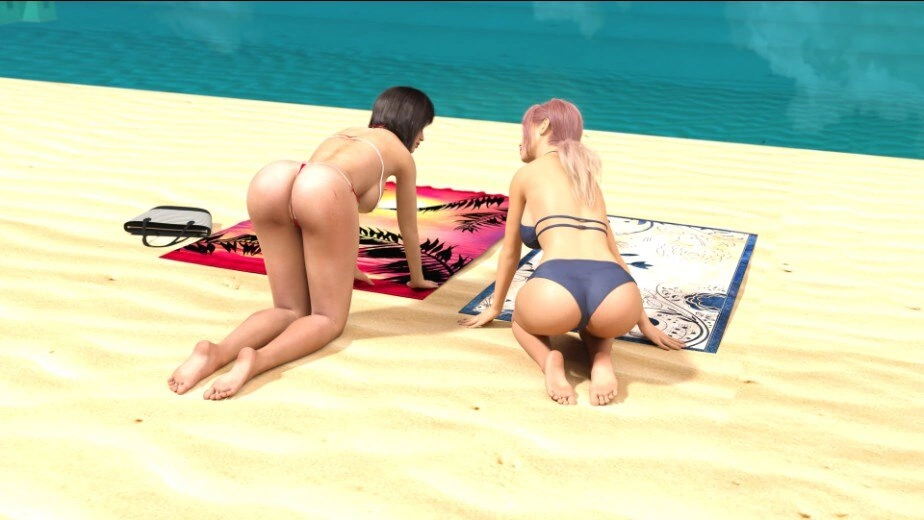 Have fun ❤ Source