Universal step by step walktrough for the endings and hot scenes with all the girls in Going Rogue game.
Intro
Spoilers
It's obvious that every walkthrough guide contains a lot of spoilers.
If you want to avoid any kind of spoiler, you should do your first playthrough without reading any guide or post in the forum.
Playthroughs
I like it that the game has choices which do matter.
It's not possible to collect all scenes and achievements in a single playthrough. That's why i made suggestions for save points.
My intention
When I started the guide the Going Rogue Game Guide DLC only exists as PDF document, now it also provides a good ingame help. My guide is a little bit different, because I focus on the girls, not on the trust of Benjamin and the drugs.
The four main persons are:
Zoe
Miranda
Grace
Benjamin
It's not possible to gain and keep the trust of all 4 main persons, but it's possible to walk a common path for all 3 main girls till the middle of chapter 7.
If you follow my guide you can reach an ending with each of main the girls and see all hot scenes of all girls (including side chicks).
Good cop
As an "always good cop" you have less options in the end and don't get any special scenes or rewards. It's better to follow my guide or the help DLC.
This game is clearly inspired by the modern classic mobster movie The Departed.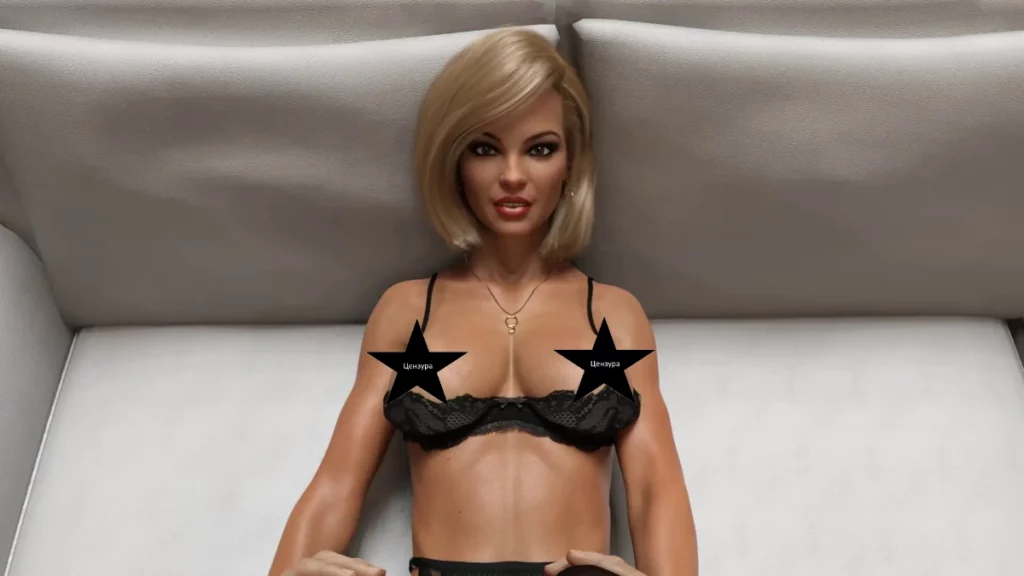 Used Symbols- choice
! make a save
# hot scenes
Chapter 1: Place your bets, please
The goals in this chapter are the trust of Zoe and Miranda.
Chief's office
– Thank you Sir
! Save CH1 01
– I'm not afraid …
– I'm not
Zoe
– Why would I mind?
– Yes, I am
– Miranda didn't
– Your father was a cop
– If you want, we could change the subject
– To right the wrongs of the past
– Actually I would say that
Party
– You look great
– Kiss her
– They'd all like to be in my shoes right now
– ignore him
– ignore him
– punch him (you have no choice)
– You brought this on yourself
– Tell her the truth
– Yes
– It's okay, let's go
Miranda
– Keep silent
– Blame her for setting it up
When leaving Miranda (Achievement: Best officer 1).

In the chapter review you see that you got the trust of Zoe and Miranda,
Chapter 2: A sheep in wolf's skin
Goals in this chapter:
1) A good impression on Benjamin and Grace
2) The hot scenes
Restaurant
Before we decide how to handle the situation in the restaurant.
! Save CH2 01
– I'll wait for him here
Win the fight
Benjamin
– Yes
– They taught me that on the police academy
– Joke
– Don't threaten me
Bartender
– She's not my girl
– I need information
– Come on, the bartenders always know everything
– I'm not a cop anymore
– You don't want to talk, fine
Drug Dealer
! Save CH2 02
– Kill him (Achievement Cold Blood 1)
At Grace's house
– I did my best
– No need, it's okay
– It's not worth wasting your time on this
– Sorry, that was awkward
– Thank you, it's perfect
– Left
– Right
– Forward
– Forward
– Left
– Peek
# Grace in the shower
– Imagine Grace
# Dreaming of Grace
– Because of a girl
– I guess me too now
Miranda
– Play along with her
– Your tiger
– Looking hot, captain
! Save CH2 03
– Give out the information
– Kiss her
# Miranda Lingerie
(Achievement First impression)

Chapter 3: Who do you see in the mirror
In this chapter are 2 crucial decisions: Do we want Grace and do we tell Miranda everything.
This walkthrough keeps the door to Grace and Miranda open.
Grace's House
# Dreaming of Zoe
– It's my own fault
City Hall
It doesn't matter what dialog options we choose, beside from another silver tongue achievement.
In the end we have to decide whether or not to shoot. Only if we shoot it's possible to keep the road to Grace open.
– Do you mind if we sit down
– Mr Benjamin sends us to ask you a favour
– I have all the resources, Sir
– We pay generously
– Intervene
! Save CH3 01
– Shoot him into the leg
– I didn't want you to sleep with him
– I'll take care of it
– At home
Brothel
– Hit the nearest one with a bottle
– Go with her
# S_x with Amelia
– Pleasure her
Miranda
– Well outdoor s_x isn't bad either
! Save CH3 02
Here is a major point where I differ from the official guide, because we want to avoid to close the route to Miranda or Grace later in the game
– Tell her
– There was one hottie …
– No
# S_x with Miranda
– Lick her
– Back
Grace's House
– I've just seen it many times
! Save CH3 03
– Stop her
– Is that what you think of me
– Kiss her
# Kissing Grace
(Achivement That's how love begins)

Chapter 4: On opposite sites
We stay on the Grace road and are friendly to the other girls of the game.
Zoe
– Everything is fine
! Save CH4 01
– It's not what you think
– Why don't you try ….
– Yes, I did
– I had no choice
– I needed to find out …
– Jack
– Benjamin
– Confess that you were worried …
Police station
– Hi, James
– Let's give it a try
– I don't know any Paul
Amelia
– I'm glad of course
– Are you afraid of something
– Agree
If we avoid to punch the stalker, we get an achievement.
– Why not I have nowhere to hurry
Fun with Amelia
# S_x with Amelia 2
Jack
– Fine
– Yeah, that's her
– Yeah, I noticed that too
– Who
– No it can't be Grace
– Who is she
Cindy
– Approach her
– Ask for a phone number
Grace
! Save CH4 02
– Stop her
– Kiss her
# S_x with Grace
– Let her choose her own pace
– gentle
(Achievement Grace love 1)

Chapter 5: Friend or foe
Grace
– Hug her
# Morning Blo_job by Grace
Have fun
– I think I know what you mean
– Support her
– Go with her
# S_x on a rooftop with Grace
Fun with Grace
Diner
! Save CH5 01
– You are supposed to …
– Do you swallow
– Call her
Fun with Cindy
# Cindy in the sauna
Chad
– Why are there only two of us
– I'd rather shoot you than kill a cop
! Save CH5 02
– Kill him
Jack
– Agressively
– This is your mistake
Zoe
– I missed you
– Agree
– You didn't think …
– I suspected something was wrong. (Achievement Trust no one)
# First S_x with Zoe (Achivement Zoe love 1)

Chapter 6: Who do you trust more
Zoe's apartment
– Write her in reply
Restaurant
– Fine
– At the hotel. (lie)
– Was I supposed to get shot?
– I was protecting your property
– Alcohol
– Make a joke
– We're pretty close
Zoe
! Save CH6 01
– Tell her about Ada
– Suggest her doing …
# Zoe in white lingerie
! Save CH6 02
Now we can call Miranda, Ada or no one. Ada and Miranda lead both to hot scenes. We do the Ada scene later in the extra chapter Missing scenes and achievement Avenger.
Choosing Miranda keeps her route open.
Miranda
– Call Miranda
– Roger
– Interrupt her
– Tell her
– Don't tell
– Agree
– I want to pleasure you
# Miranda is dominating
Amelia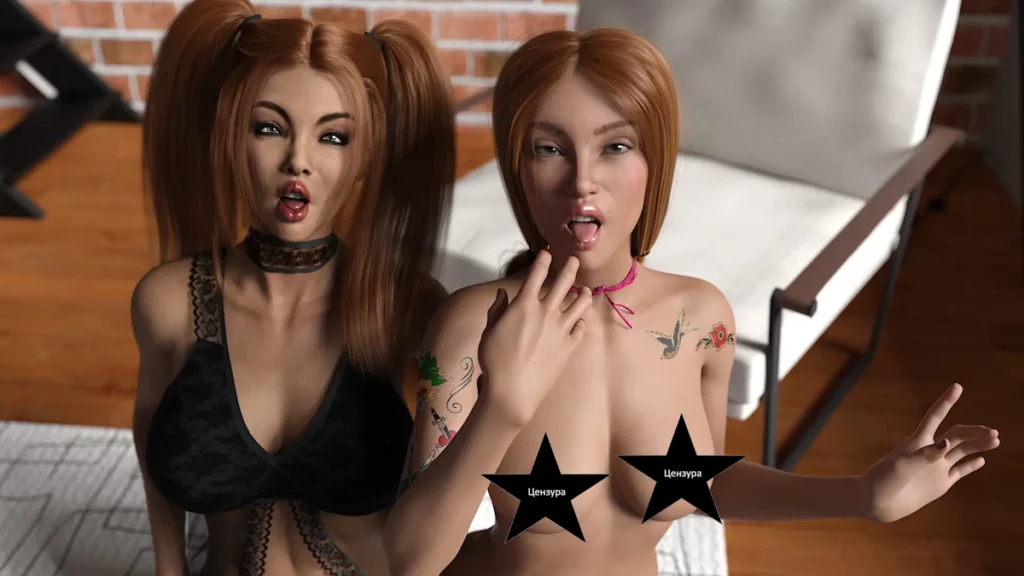 – Call Amelia
– Meet them
# Threesome with Amelia and Betsy
Grace
– Approach her
Chapter 7: On the finish line
Jack
– Check on Grace first
! Save CH7 01
– Intervene
Car
Now we can call the one girl we wish to get in the end:
! Save CH7 02
If we don't call any of the girls, we end lonely.
There are achievements for each choice.
At the lab
– Run to the right door
After the showdown, Happy End and scene with our dream girl.
Missing scenes and some achievements
Ada scene and achievement Avenger
The missing hot scene with side chick Ada is easy to reach and we get some achivements on the way (including Avenger),
– Load Save Ch6 02
Ada
– Call Ada
– Tell her
– Tell her
– Agree
– I want to pleasure you
# S_x with Ada
Amelia
– Call Amelia
– Don't go
Grace
– Approach her
Jack
– Check on Grace first
– Avenge her
Grace and Jordan
Load Save CH3 01
– Hold back
– Peek
Bonus scenes
There are 2 hot bonus scenes which you shouldn't watch before your first end of the game:These scenes with James and Betsy are not part of any playthrough, they are only in the gallery.
Achievement Everything has consequences 1
Description: The bartender tells Zoe that you started a fight for no reason.
You can use Save CH2 01
– Get the information from the bartender by force.
– Later when Zoe interrogates the barkeeper you get the achievement (chapter 4).
Achivement We better be friends
Don't get intimate with Grace in chapter 4 after save point Save CH4 02.
Do not stop her.

Other route: Benjamin and the drugs
For this route you must sacrifice Grace for the full trust of Benjamin. Than he will give you the safe code.
Load Save CH3 01 and don't shoot Jordan in the city hall.
Don't tell Miranda too much!
On this route you can collect some other achievements
Safecracker: You had the password to the safe in the lab
Against the system:You didn't give Ada the documents
Can't say no to a woman:You gave Ada the documents
Epilogue
This guide was made because I love this game.
If I missed something or you have a question, please feel free to write a comment.
Enjoy the the girls and survive! ❤ Have fun =)